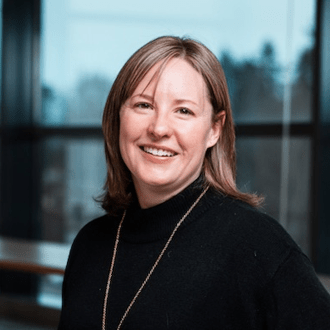 Allison Sluyters
Genetic Services Consultant – Sales
I joined Blueprint Genetics as the Genetic Services Consultant for Western Canada in January 2019. 
I am a Canadian and American board-certified Genetic Counsellor with 10+ years of clinical experience mainly in prenatal, cancer and general genetics. After a decade in the clinic, I started working for our local laboratory and the out of province funding approval body (GRC) for Alberta patients. In my role, with the GRC I frequently worked with Blueprint Genetics and was always impressed by the quality and great customer service. 
I am always looking for new opportunities to grow and develop. For that reason, my family and I recently spent a year in Auckland, New Zealand where I worked as the Regional Coordinator for the New Zealand Familial Gastrointestinal Cancer Registry. Upon our return, I continued to look for new opportunities and was excited when I had the chance to join the Blueprint Genetics team. Blueprint Genetics commitment to quality is refreshing and I enjoy working with clinicians to ensure their patients have access to the most reliable results.
Contact:
Allison Sluyters
Phone: (587) 439-4147
E-mail: allison.sluyters@blueprintgenetics.com
Connect on Linkedin: