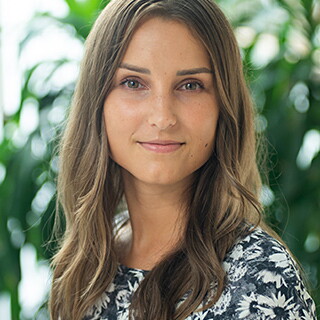 Kaijamari Karttunen
Client Services Specialist – Client Services
I work as a Client Service Specialist at Blueprint Genetics. Working closely together with all production teams, marketing and sales, our team provides support to healthcare professionals around the world.
In my daily work, I answer to questions concerning our products, ordering, sample requirements, clinical statements and everything else regarding genetic testing.
I also get to work with interesting projects such as developing our online portal, Nucleus, and training new team members. The fast-paced environment at Client Service means no day is like the other.

I joined Blueprint Genetics on April 2017 soon after finishing my M.Sc. studies at the University of Jyväskylä. In addition to majoring in ecology and evolutionary biology, I have studied genetics, molecular biology and education.
Blueprint Genetics is an innovative and social place to work in. I couldn't ask for better colleagues. Because of the rapidly evolving field of genetic testing, a career in this company has endless possibilities.