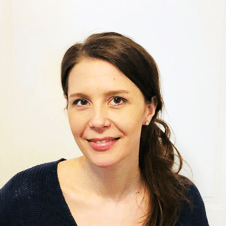 Hanna Allen
EMEA Marketing Manager – Customer Experience & Marketing
As marketing manager for EMEA, I have the exciting role of building our presence in the EMEA region. I plan and execute on marketing strategy, manage our educational webinars, and I am heavily involved in the product launches and introducing new services in this region. Also, a part of my work is organizing our efforts and visibility around the many scientific events and conferences in EMEA. I have a long history of event coordination, and actually started as an event manager at Blueprint Genetics back in 2017. 

I couldn't be more excited to be developing marketing in an organization with mission to develop the healthcare industry by providing services to change the lives of patients worldwide.

I have a Masters in Business Administration and consider myself to be an international addition to the team, having lived in Canada, Sweden, The Netherlands, Spain, and Finland. With such an active company, the job requires a high level of multi-tasking capabilities and project management skills, mixed with a little bit of fun. 
The attitude and culture of the whole organization is phenomenal, and I am very proud to be a part of the team.